A Selection of Our Clients
Perfections of Africa has over the years established a portfolio of quality products in their niche markets ranging from safari lodges, guest houses, country lodges, hotels and beach resorts.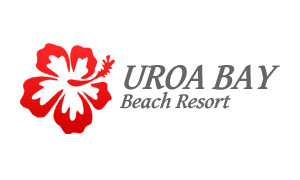 Uroa Bay Beach Resort
Zanzibar.
This coast is affected by the tides phenomenon (not to be missed!) and do not enjoy the beautiful sunsets that this island gives (strictly in the north-west of the isle); anyhow the wide, white and sandy beach is one of the most beautiful of the isle. Guests can have nice promenades during the low tide or do jogging too.
Our Resort offers to its guests a private beach with typical sunshades and sunbeds, just next to the Bar Pwani to relax in the sunshine with something cold to drink.
Bluebay Beach Resort & Spa
Zanzibar.


A luxury beachfront resort with traditional Swahili charm, Bluebay Beach Resort & Spa is situated on the finest white, sandy beach on the east coast of the island of Zanzibar. Set in 30-acres of tropical gardens with over 1,000 palm trees, the resort is one of Zanzibar's most prestigious properties offering the ultimate in beach comfort: excellent accommodation; fine wining and dining; a host of sports and leisure facilities; the famous Oasis Spa; and our award-winning service.
As well as being a magical destination for holidaymakers wishing to soak up the sun and the enchanting culture of Zanzibar, the resort also offers excellent facilities for meetings, conferences and group incentives. Our weddings and events team can also plan your private party, your wedding ceremony and reception and, of course, your honeymoon.
Bluebay Beach Resort & Spa is Bluebay's premier brand. The resort shares a 500m stretch of beach with its sister property – Sultan Sands Island Resort
Sultan Sands Island Resort
Zanzibar.


Sultan Sands Island Resort is situated next to its sister property, Bluebay Beach Resort & Spa on the wide, sparkling beaches of Kiwengwa on the east coast of the island. Sultan Sands Island Resort has its own unique character. An inspired blend of Swahili and Arab architecture and décor creates a relaxed ambience, while first-class amenities and facilities ensure complete comfort.
With its idyllic beach position, relaxing pool and wonderful choice of leisure and dining options, Sultan Sands is the perfect island getaway. Sultan Sands guests also share many facilities with Bluebay Beach Resort, including the famous Oasis Spa and the One Ocean Dive Centre.
Indoma Tours
Zanzibar
Indian Ocean Magic Tours (INDOMA) is a Zanzibar registered family business, which started operating in 2003
Their head office is based in Zanzibar and through their GM's connections to people in government from the highest to the lowest level means that they get things done. Indoma Tours has an excellent working relationship with a number of local airlines and we are one of the preferred agents for Zanair, the premier Zanzibar's airline. This means that Indoma Tours is able to arrange schedule or charter flight reservations.
They have a fleet of seven well-maintained vehicles, all air-conditioned and equipped with first aid kits as well as a team of friendly staff, drivers and tour guides. Should the need arise We do have access to further vehicles that have met our high level of standards
If you are looking for a company that can handle your transfer and tour needs in Zanzibar or are looking for a ground handler Indoma Tours should be the obvious choice.