A Selection of Our Clients
Perfections of Africa has over the years established a portfolio of quality products in their niche markets ranging from safari lodges, guest houses, country lodges, hotels and beach resorts.
Motswiri Private Safari Lodge
Madikwe Game Reserve, North West Province, South Africa
Motswiri Private Safari Lodge lies hidden in the bush, an exclusive lodge offering guests a bush experience which is impossible to replicate in larger concerns. Our lodge offers some of the best views in Madikwe as well as the feeling of tranquility given by the mature trees (mostly leadwoods) under which the main building and 5 luxury bush villas nestle. An intimate homely setting offering complete privacy.
Mziki Safari Lodge
Mziki Game Reserve, North West Province, South Africa
Nestled beneath the shady Karees in the heart of Mziki Private Game Reserve, just two hours' drive from OR Tambo International Airport in Johannesburg, Mziki Safari Lodge offers a natural, affordable haven for eco-travellers seeking an authentic, unaffected encounter with the African bush.
Set on 12 500 acres of prime malaria-free bushveld, Mziki Private Game Reserve is home to four of the "Big Five, and over 50 species of mammals and 372 species of birds, making it one of the best birding areas in South Africa.
Perfect for families with a range of engaging activities for children of all ages, Mziki Safari Lodge offers a genuine home-away-from-home, individualistic bush experience combined with charming South African hospitality.
Moditlo River Lodge
Blue Canyon Conservancy, Limpopo, South Africa.
Situated on 36,000 acres of African bushveld bordering the scenic banks of the Nbesi River,
Moditlo Private Game Reserve
offers a range of luxurious wildlife encounters and African safari options especially tailored for the discerning traveller.
Moditlo River Lodge sits at the heart of the Blue Canyon Conservancy, a stretch of protected land in close proximity to the world-renowned Greater Kruger National Park, and is home to an astonishing array of fauna and flora. Named for the gentle beast of the bushveld, Moditlo means 'place of the elephant', and the quiet grace of this extraordinary creature echoes throughout the lodge and its surroundings.
At Moditlo we maintain the wild surrounds in which we humbly inhabit. Moditlo is a celebration of the abundance and variety of animal, bird and plant life that you'll find in the diverse landscape of the Great Kruger National Park. Relish your stay in our classically chic accommodation and enjoy the beauty of our glorious slice of African heaven.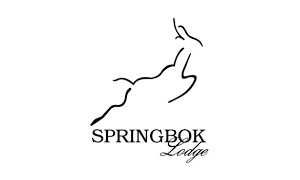 Springbok Lodge
Nambiti Private Game Reserve, KwaZulu-Natal, South Africa.
The Springbok Lodge epitomises the perfect safari experience with beautifully appointed tented suites, service excellence, superb cuisine and prolific wildlife - ensuring an unforgettable experience.
Nestled in the heart of the KwaZulu-Natal battlefields, the lodge offers guests a chance to unwind in a picture-perfect setting
Duikersdrift
Tulbagh, Western Cape, South Africa.

Duikersdrift is a working farm in the age-old Cape tradition, with a small vineyard and olive orchard and paddocks with horses, donkeys, cows and amazing birdlife. Being surrounded by mountain wilderness, there are also a number of wild animal species that call the farm home. Visitors to the guesthouse are treated to gorgeous mountain views, laid back farm-style living, and a range of on- and off-site activities that will cater to most interests. Knowledgeable guides lead guests on tours to the west coast, Cape Town and the surrounding wine valleys, as well as the cultural, historical and viticultural highlights of the Tulbagh…
Laluka Safari Lodge
Welgevonden Game Reserve, Limpopo South Africa.
BRAND NEW - LUXURY 5 STAR LODGE COMING SOON!
Going on safari means growing in wisdom or in the Zulu language, Laluka. Overlooking the wilderness of the Welgevonden Game Reserve, Laluka creates experiences through stories. This small family owned lodge with only six spacious suites will be your home away from home, it will immerse you in a unique & in-depth experience of the African bush, in particular of the Unesco declared Waterberg biosphere. Surround yourself by nature on our game drives or bush walks, whet your appetite in our open kitchen, discover the beauty of photography in our studio and spoil yourself in our wellness centre. Laluka is more than a safari, it is meaningful travel through nature, sustainability, and conservation.
At Laluka you will arrive as a guest but leave as a friend.